Necklace Alexia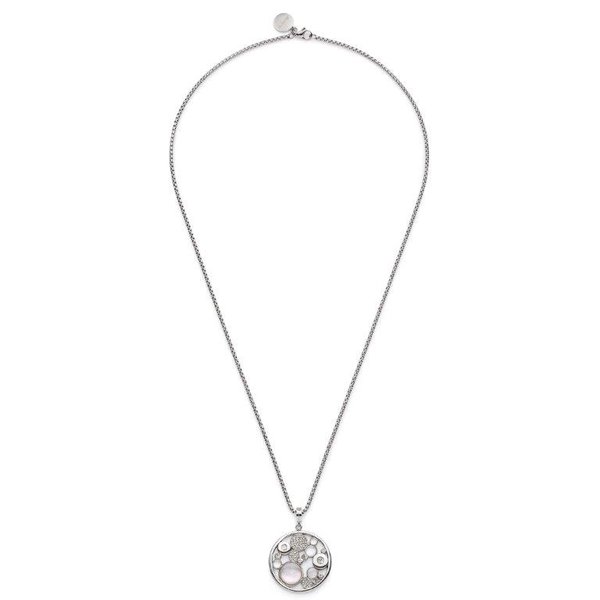 in Stock
(Processing time: 1-3 days)
This long Venetian necklace with expressive round pendant will spice up every outfit. The several round steel elements in the pendant widen the scope of eventual combinations. Set with little crystal stones and polished crystals, or with a clear glass cabochon with shimmering nacre layer - this pendant guarantees new discoveries everytime you wear it. When you buy this necklace, you also make a gift to children in need. LEONARDO donates a fixed amount of the profits to a project of the foundation "Regine Sixt Kinderhilfe Stiftung e.V.".

Stainless steel
Glass stones, nacre, crystals
With supplementary chain
Size (W/H/D): 700/47/8mm

Do you have any questions on this item?
This long Venetian necklace with expressive round pendant will spice up every outfit. The several round steel elements in the pendant widen the scope of eventual combinations. Set with little crystal stones and polished crystals, or with a clear glass cabochon with shimmering nacre layer - this pendant guarantees new discoveries everytime you wear it. When you buy this necklace, you also make a gift to children in need. LEONARDO donates a fixed amount of the profits to a project of the foundation "Regine Sixt Kinderhilfe Stiftung e.V.".

Stainless steel
Glass stones, nacre, crystals
With supplementary chain
Size (W/H/D): 700/47/8mm

Do you have any questions on this item?