CD Europa-Park Lounge Music Vol. 1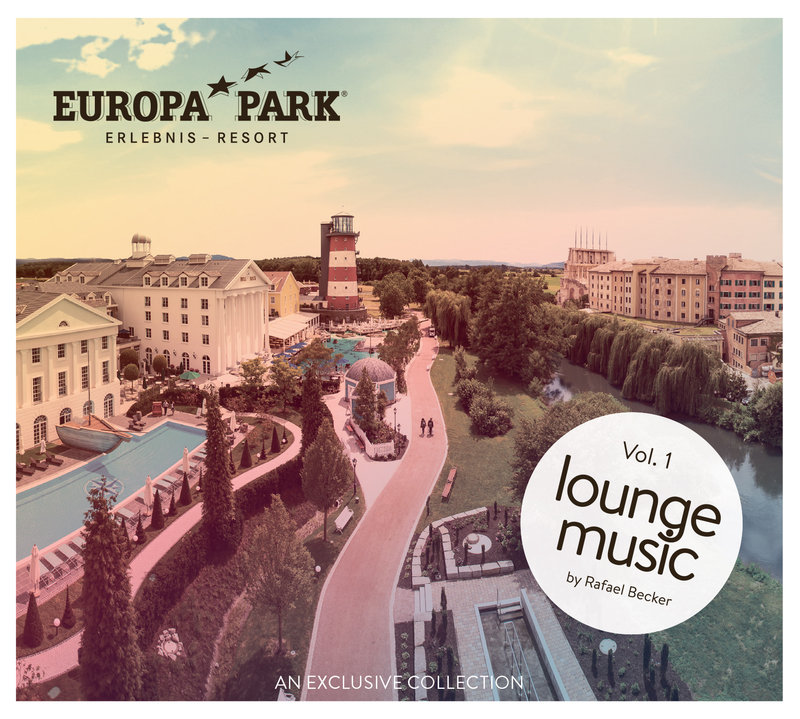 in Stock
(Processing time: 1-3 days)
EUROPA-PARK RESORTS
Vol. 1 LOUNGE MUSIC by Rafael Becker

Chill and relax – an exclusive music-mix by the famous French DJ Rafael Becker. With great remixes of jazz-standards, like Sunny and Take Five. Enjoy the unique lounge atmosphere of Europa-Park Hotel Resort with its bars and after-park lounge at home. Perfect for each summer party, to taste a cocktail or simply for couch-surfing.


TRACKLIST

01 Claude Challe feat. Milka Dostanic & Alain Lanty: A l'Ombre De Tes Cils

02 Triangle Sun: Secret Desire

03 Bonobo feat. Bajka: Walk In The Sky

04 Deja-Move: Deja Love Dub

05 Crossroads feat. Teisha Marie: Ain't Nobody Like You (Soulpersona Raregroove Remix)

06 Vincenzo & Language: Merry Go Round

07 XL feat. Eric Singleton: Take 5 (Kool Summer Mix)
08 Soul Minority: Down The Road

09 Oliver Koletzki & Fran: It's A Pleasure To Meet You

10 Traum:a: Sunny

11 Nhan Solo: Tell You

12 Parra For Cuva feat. Anna Naklab: Wicked Games

13 Sam Feldt & De Hofnar: Bloesem

14 Armin van Buuren: This Is What It Feels Like (John Ewbank Classical Remix)


All rights reserved. Unauthorized reproduction is prohibted by law. © 2015 Moodmusic GmbH | www.moodmusic.de


Do you have any questions on this item?
EUROPA-PARK RESORTS
Vol. 1 LOUNGE MUSIC by Rafael Becker

Chill and relax – an exclusive music-mix by the famous French DJ Rafael Becker. With great remixes of jazz-standards, like Sunny and Take Five. Enjoy the unique lounge atmosphere of Europa-Park Hotel Resort with its bars and after-park lounge at home. Perfect for each summer party, to taste a cocktail or simply for couch-surfing.


TRACKLIST

01 Claude Challe feat. Milka Dostanic & Alain Lanty: A l'Ombre De Tes Cils

02 Triangle Sun: Secret Desire

03 Bonobo feat. Bajka: Walk In The Sky

04 Deja-Move: Deja Love Dub

05 Crossroads feat. Teisha Marie: Ain't Nobody Like You (Soulpersona Raregroove Remix)

06 Vincenzo & Language: Merry Go Round

07 XL feat. Eric Singleton: Take 5 (Kool Summer Mix)
08 Soul Minority: Down The Road

09 Oliver Koletzki & Fran: It's A Pleasure To Meet You

10 Traum:a: Sunny

11 Nhan Solo: Tell You

12 Parra For Cuva feat. Anna Naklab: Wicked Games

13 Sam Feldt & De Hofnar: Bloesem

14 Armin van Buuren: This Is What It Feels Like (John Ewbank Classical Remix)


All rights reserved. Unauthorized reproduction is prohibted by law. © 2015 Moodmusic GmbH | www.moodmusic.de


Do you have any questions on this item?